Shortbread cookies are my go-to recipe. They are versatile, great size, and you can mix different ingredients to make a wide variety of cookies. During December, there are all kinds of baking shows on TV that I enjoy. I watched a holiday cookie show, and some bakers were using a spice I did not know about or at least didn't think it could work in cookies, cardamom!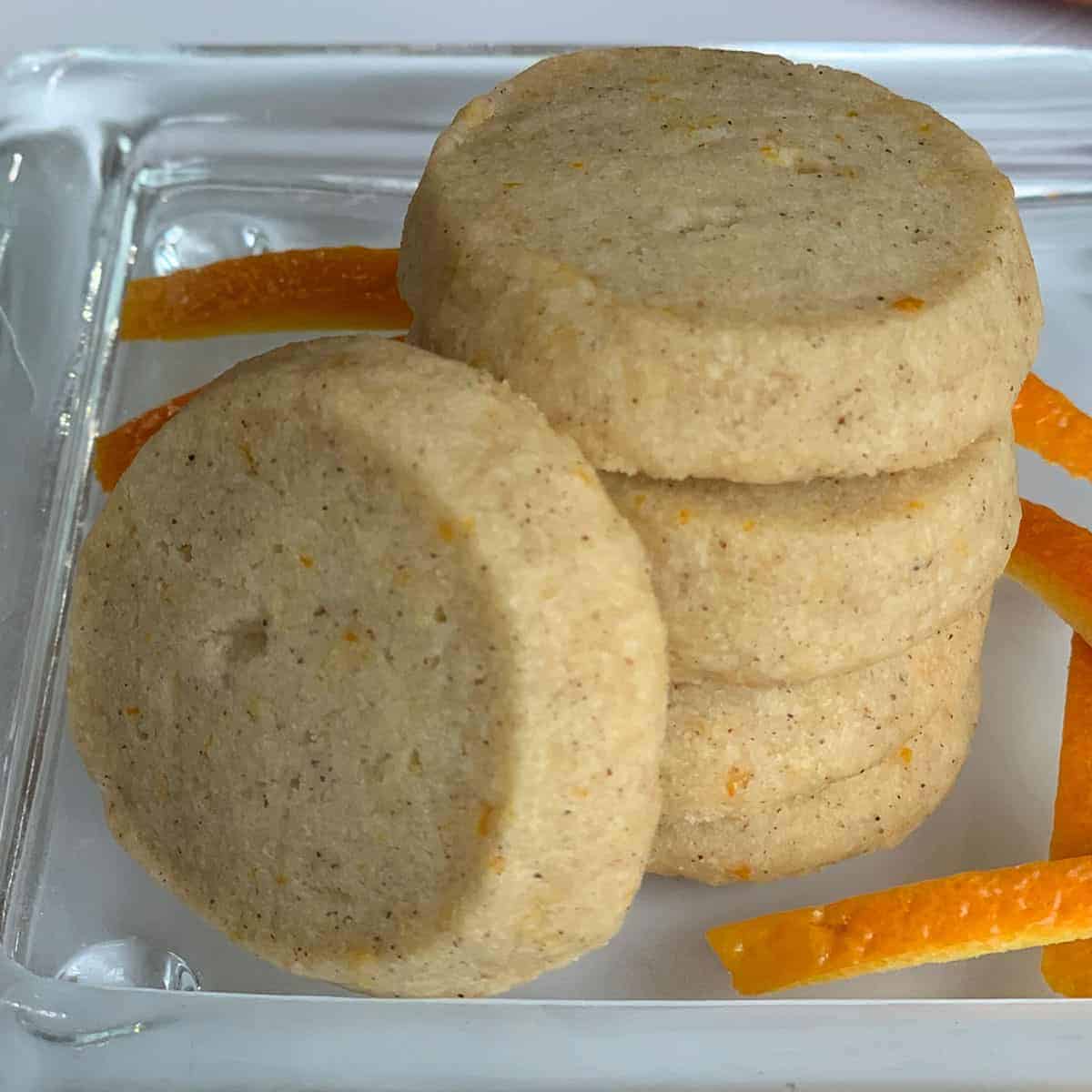 So, of course, I needed to find out more about cardamom. Here is an excellent site for the benefits of cardamom in all different forms. I, for one, am going to find different ways to use this spice and not just in cooking and baking. But if you want to know more about the plant itself, here is a site that explains the cardamom plant.
I looked in my trusty book of flavors and found that cinnamon and orange go perfectly with cardamom, so I had my ingredients. Now I just needed to adjust how much of each component I should use to stand out on its own. So after a few adjustments, I am thrilled with the balance of each flavor, and I hope you enjoy cardamom if you have never had it in a cookie. Please let me know what you think of the spice cardamom and use it in another cookie.
Ingredients
1 cup Butter unsalted
⅔ cups Powdered sugar
2 TBSP Orange juice fresh
2 TBSP Orange zest
2 cups All purpose flour
1 TBSP Cardamom ground
½ tsp Ground cinnamon
½ tsp Baking powder
¼ tsp Kosher Salt
Sliced Cardamom Orange Shortbread
I love making shortbread. It has a delightful texture from butter, and it's eggless so that your allergy friends might enjoy it. There aren't any nuts either, so these are a great cookie to take to parties.
Shortbread cookies are also great when you only have a few snippets of time. The dough must chill to be sliced, so it can be a multi-day process if you'd like. As with most cookies, start by creaming the butter and sugar before stirring in the dry ingredients.
Once mixed, I like to dump it out on a silicone mat and split it into two equal parts. Then I can pat it out into a ball and roll that into a long log.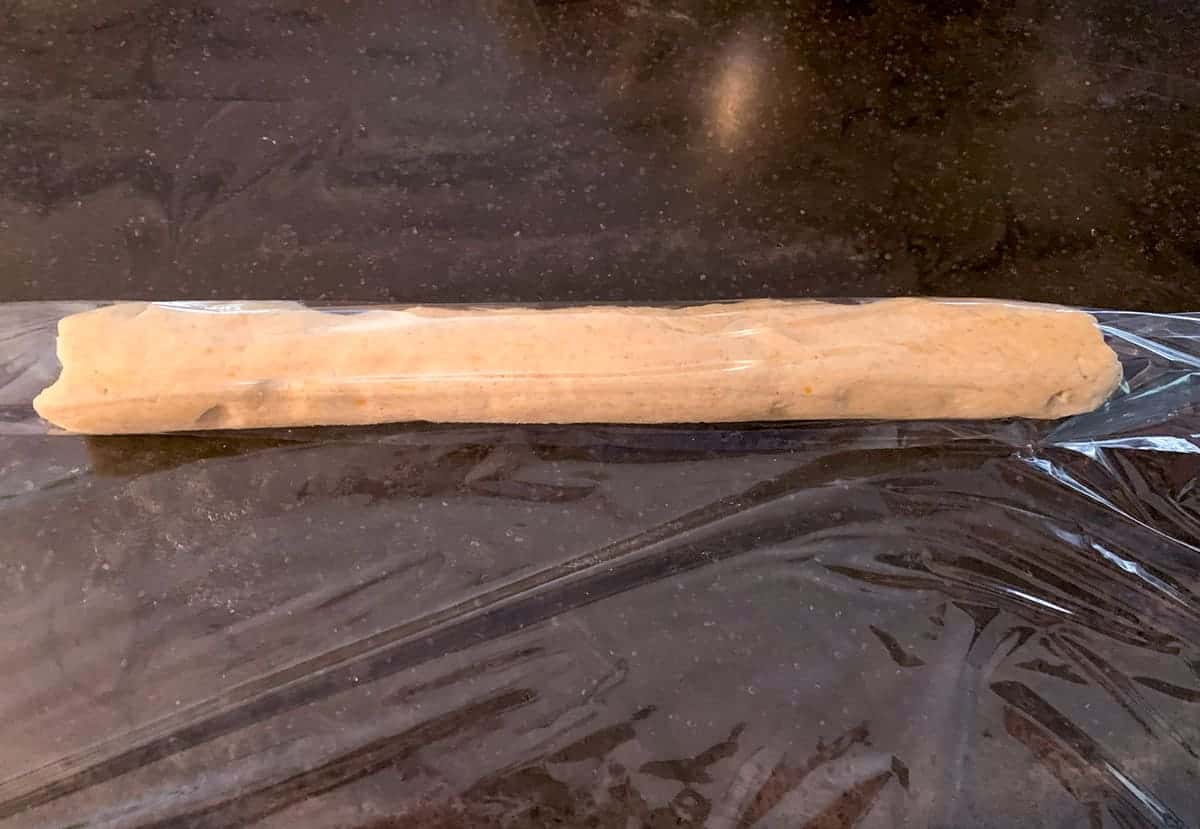 Wrap each in plastic wrap and place in the fridge. One trick I've learned is to set the log in paper towel tubes that have been split open. This helps them stay round as they chill. You can also make sure to rotate them every so often, so they don't flatten on one side.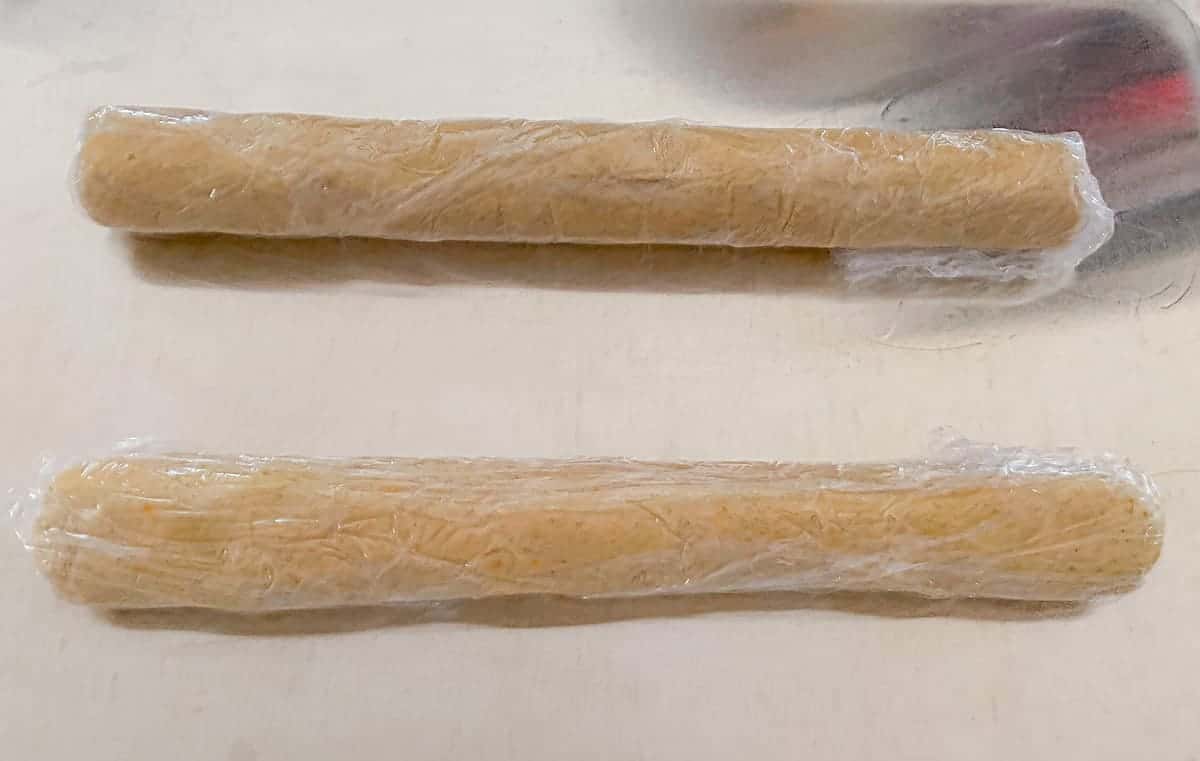 As much as I love my various cookie scoops, it is great to slice and go. Rotate the log as you slice so that you aren't flattening it too much. You can also gently pat the slices back into shape on the baking sheet.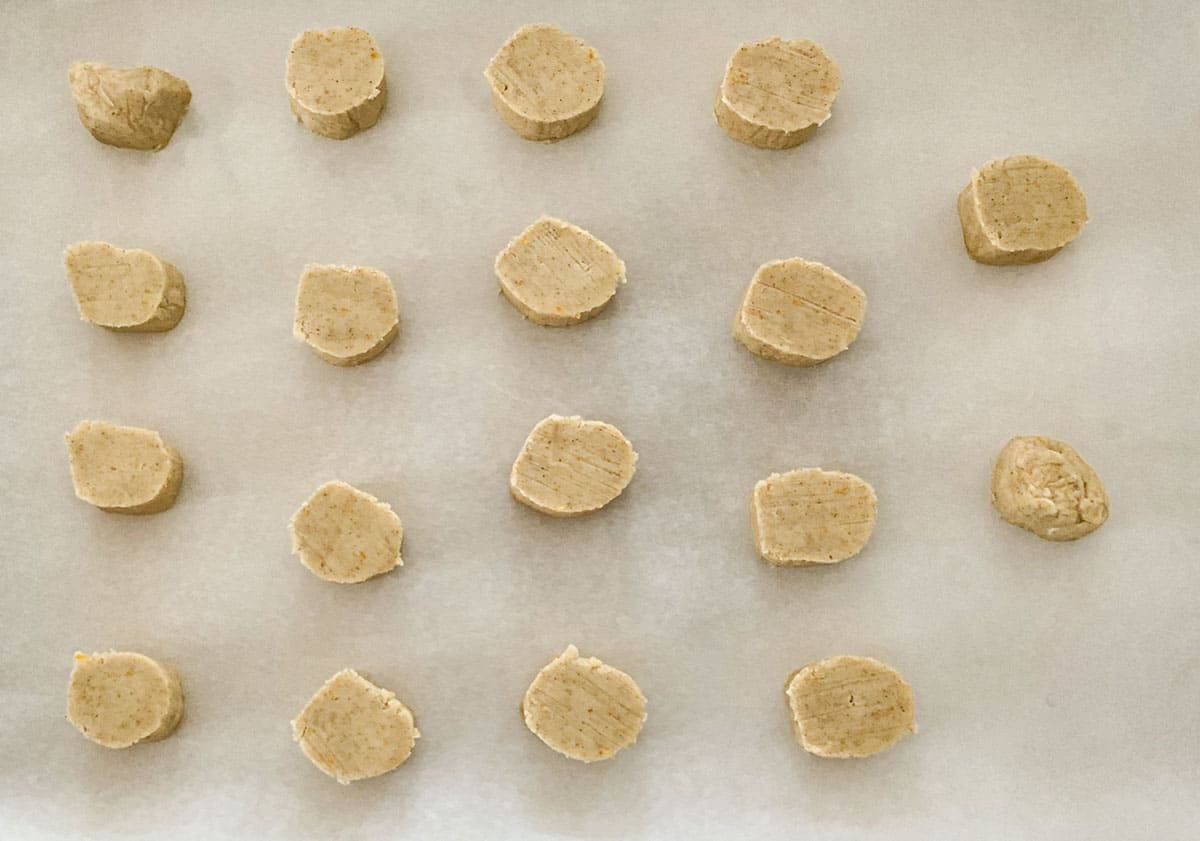 Slice, bake, eat, repeat! I hope you enjoy these simple shortbread as much as I do.
Recipe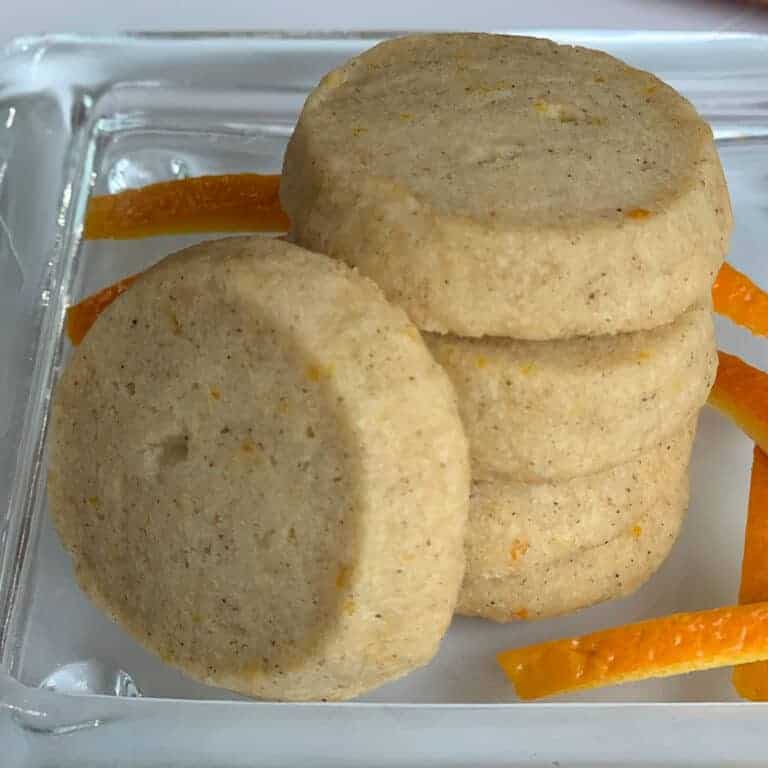 Cardamom Orange Shortbread Cookies
Barbara Hall
Cardamom is underused. I love pairing it with orange in these shortbread as it gives it such warmth.
Ingredients
1

cup

Butter unsalted

2 sticks room temperature

⅔

cups

Powdered sugar

83 g

2

Tablespoon

Orange juice fresh

1 to 2 oranges

2

Tablespoon

Orange zest

1 to 2 oranges

2

cups

All-purpose flour

240 g

1

Tablespoon

Cardamom ground

½

teaspoon

Ground cinnamon

½

teaspoon

Baking powder

¼

teaspoon

Kosher Salt
Instructions
Weigh or measure into a bowl the flour, baking powder, salt, cardamom, cinnamon, and set aside. I run a whisk through the dry ingredients to blend. Zest and juice one orange, there should be enough for 2 tablespoon of each depending on the size of the orange. Weigh or measure the powdered sugar and set that aside.

In a stand or handheld mixer, add the butter and mix till light and fluffy. Turn the mixer to low and gradually add the powdered sugar and incorporate. Add the orange juice and zest and blend through. I turn the mixer off and scrape down the sides. Turn the mixer on a low speed and add the flour mixture until incorporated into the butter, powdered sugar, and orange wet ingredients.

I dump the cookie dough onto a silicone pastry mat and divide the dough in half. Taking one of the halves roll it out into a log shape and wrap it in plastic wrap. Do the same for the other half placing them onto a cookie sheet. Refrigerate the logs for 45 minutes. You can roll them once in a while so they do not have a flat side. They tend to flatten out on the side that is touching the cookie sheet pan if not rolled once in a while.

Preheat the oven to 350° - Take one log out of the refrigerator and unwrap the plastic wrap from the cookie dough log. Slice the log and place the disk shapes onto a cookie sheet lined with parchment paper. I got 13 to 15 cookies from one cookie dough log, which filled up one cookie sheet. Bake for 11-13 minutes, checking the bottom for a nice light brown. Leave on the cookie pan for a minute before moving to a cooling rack. Do the same thing for the 2nd log.
NUTRITION DISCLAIMER
I am not a certified Dietitian or Nutritionist. The nutrition amounts given below are provided through a program and are only a guideline.
Nutrition
Calories:
97
kcal
Carbohydrates:
9
g
Protein:
1
g
Fat:
6
g
Saturated Fat:
4
g
Polyunsaturated Fat:
1
g
Monounsaturated Fat:
2
g
Trans Fat:
1
g
Cholesterol:
16
mg
Sodium:
28
mg
Potassium:
16
mg
Fiber:
1
g
Sugar:
3
g
Vitamin A:
193
IU
Vitamin C:
1
mg
Calcium:
9
mg
Iron:
1
mg