Sand Tarts have been around my area for as long as I can remember. Sand Tarts are my mother's favorite Christmas cookie, and I wanted them last year. But, unfortunately, I have heard how tricky they can be, so I had to try my hand at baking these wafer-thin cookies for this year's Christmas dinner.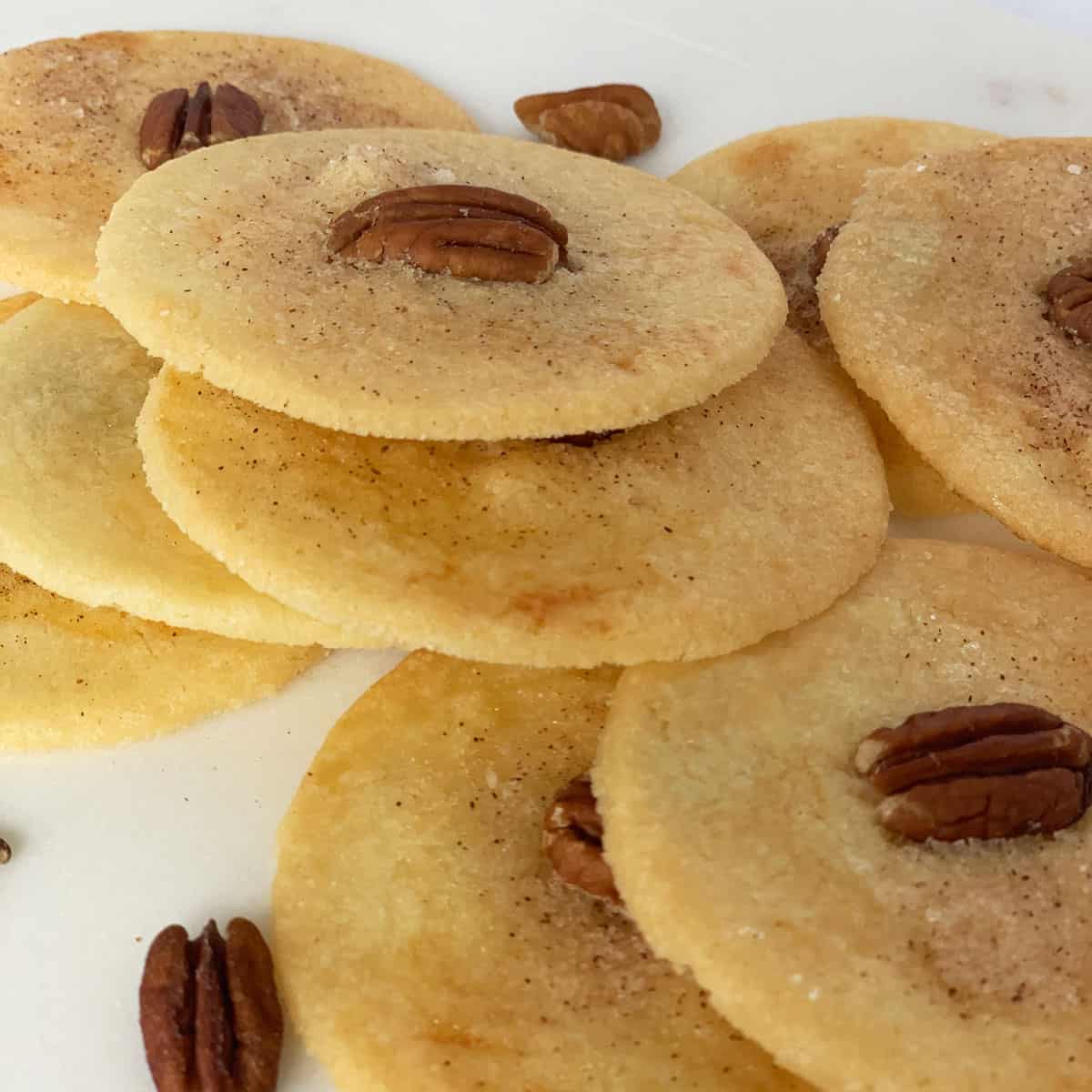 Lancaster County, PA, has a large Amish and Mennonite population, and sand tarts are a favorite Christmas cookie recipe for this region.
Most of the local folks have a favorite family recipe for Sand Tarts. Their favorite shape, thickness, and which nut to put on top, to name a few things.
Ingredients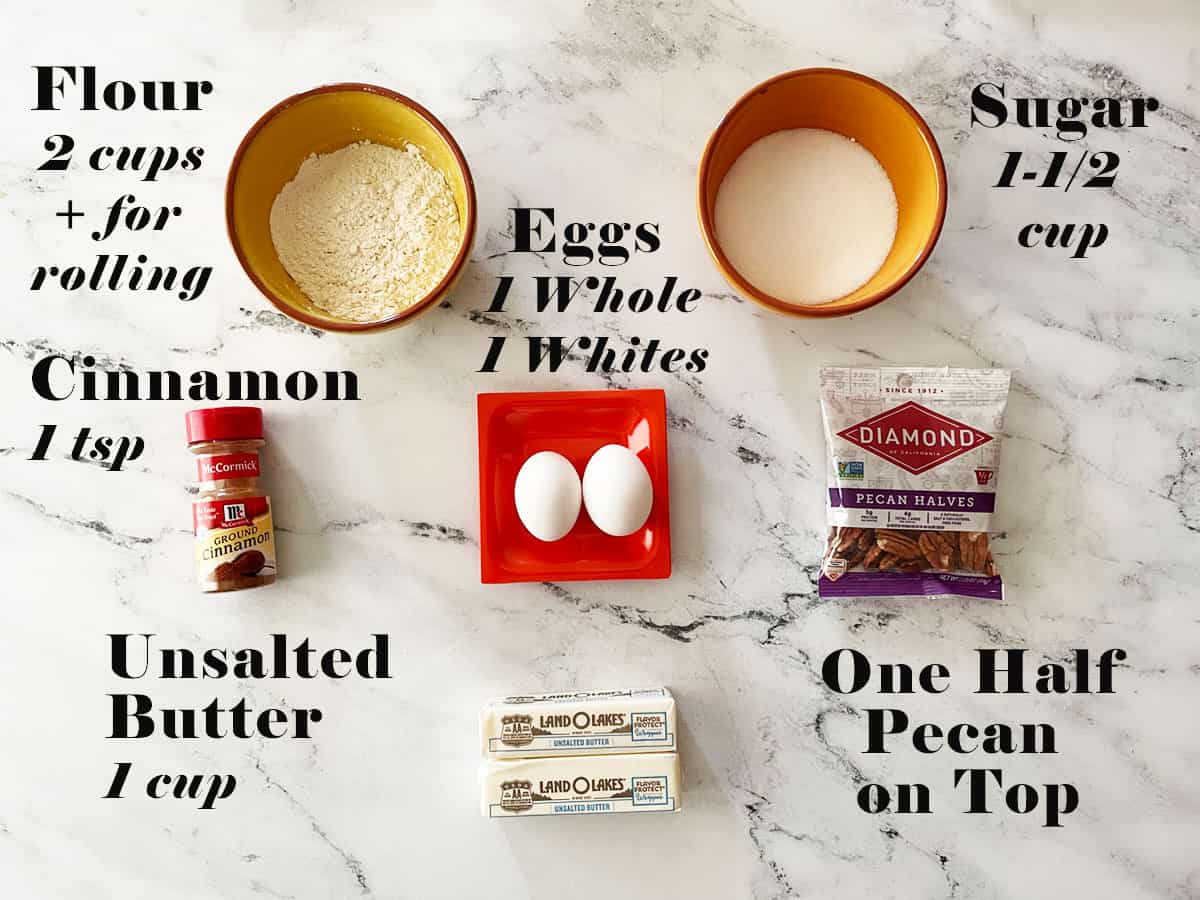 Jump to Recipe for Amounts
Flour
Sugar
Cinnamon
Eggs
Butter
Pecan Halves
Many of the local churches have women members that have created cookbooks to raise money for their church. The recipes in these books have been handed down from one generation to another. One such book is the Pennsylvania Dutch Cookbook, published in Reading, PA, and edited by Claire S. Davidow. As a result, I am familiar with many recipe names and have fond memories of tasting as I grew up.
The Sand Tarts recipe from the book was a terrific starting point. But I was not having fun rolling this cookie dough out, so I have added my way to making this recipe. I am positive my grandmother did not make them my way, but what the heck, as long as they taste the same, it doesn't matter how you get there.
Instructions on Making Sand Tarts
Once you have all of your ingredients well combined, wrap the dough in four sections in plastic wrap and chill overnight.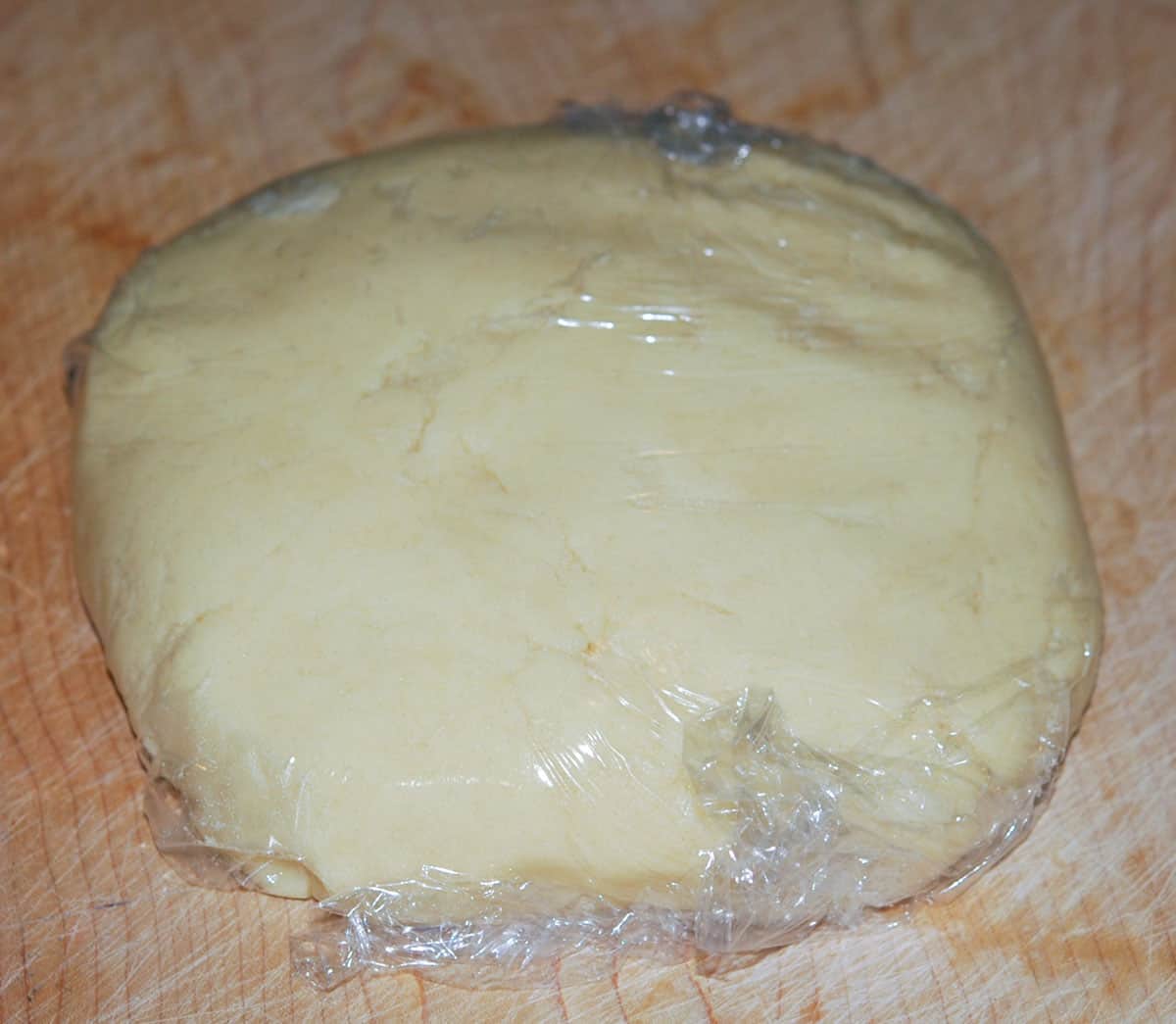 Carefully flour a sheet of parchment and lay one section of dough in it. Top with another sheet of parchment and carefully roll it out as thin as possible between the sheets. Mine are half sheet pan size.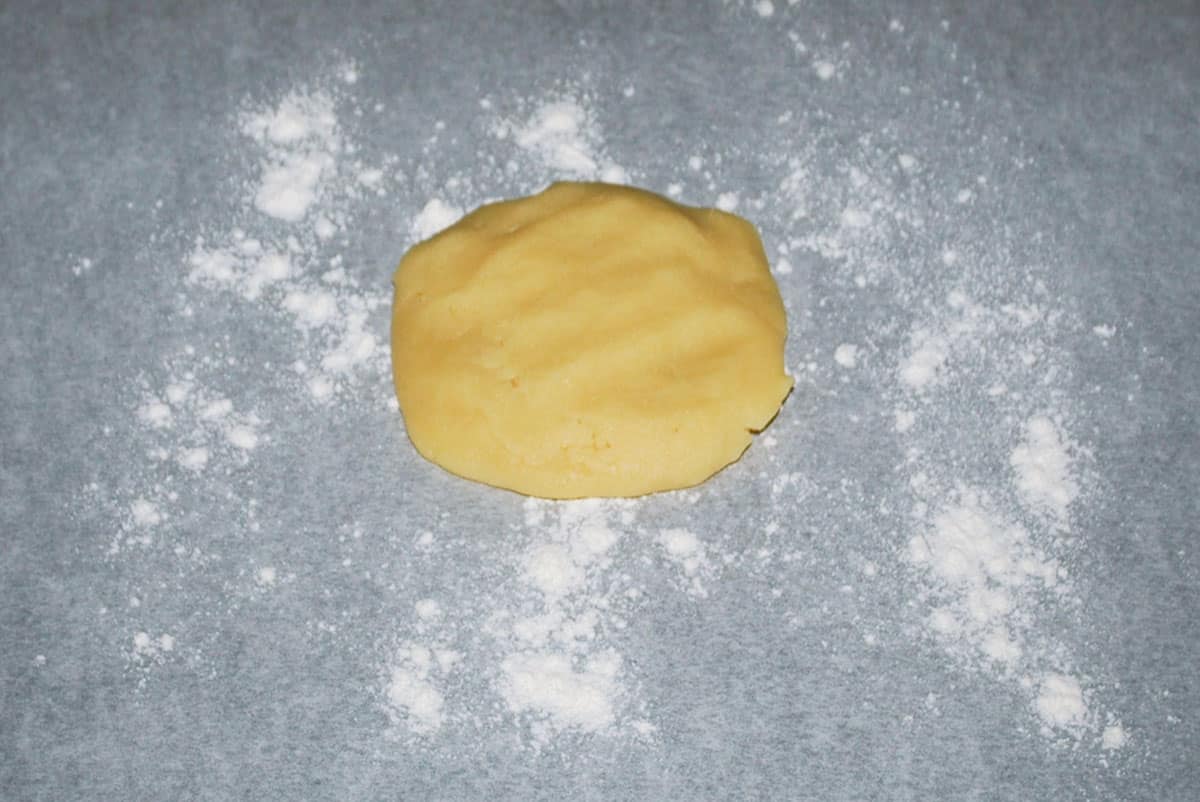 Use a cookie cutter to cut out your desired circles. Then you can add egg wash, cinnamon, and pecan halves, so they are ready to bake.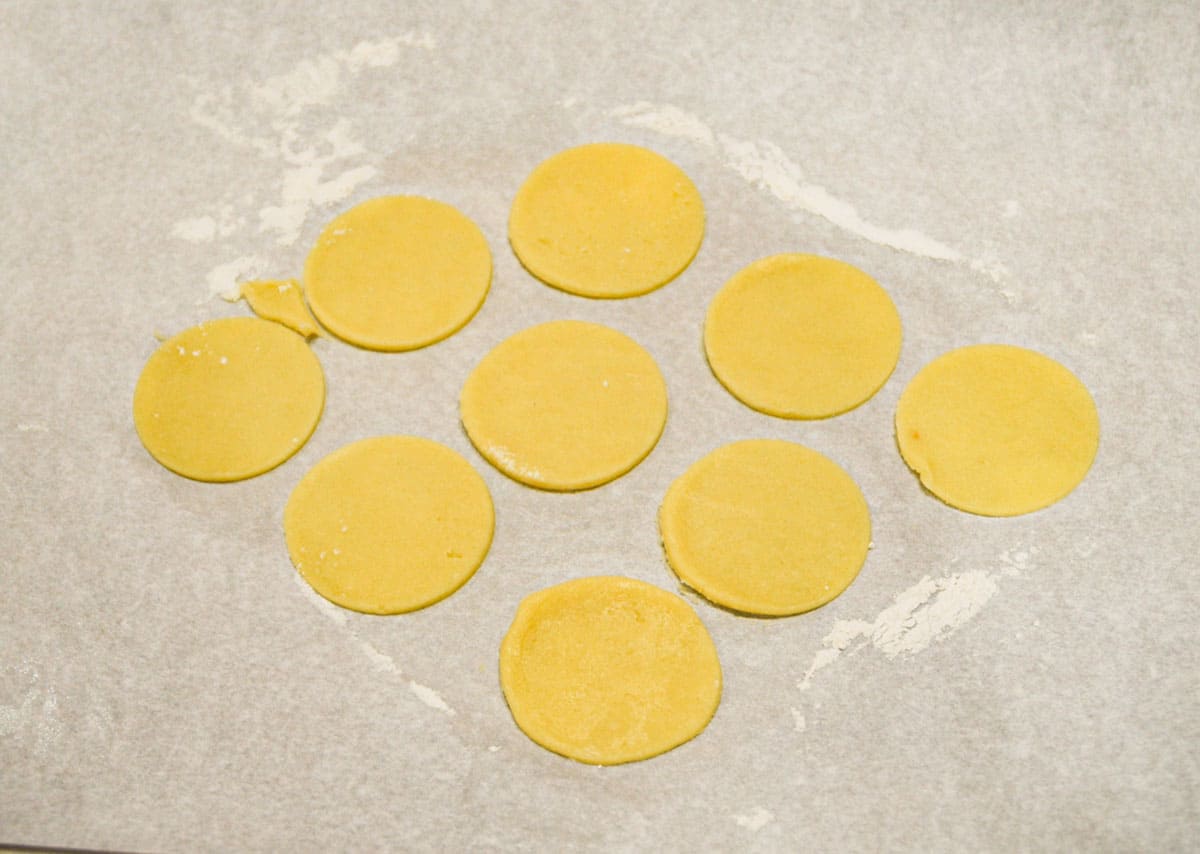 This wonderful cookie is sparkly and crisp and will melt in your mouth.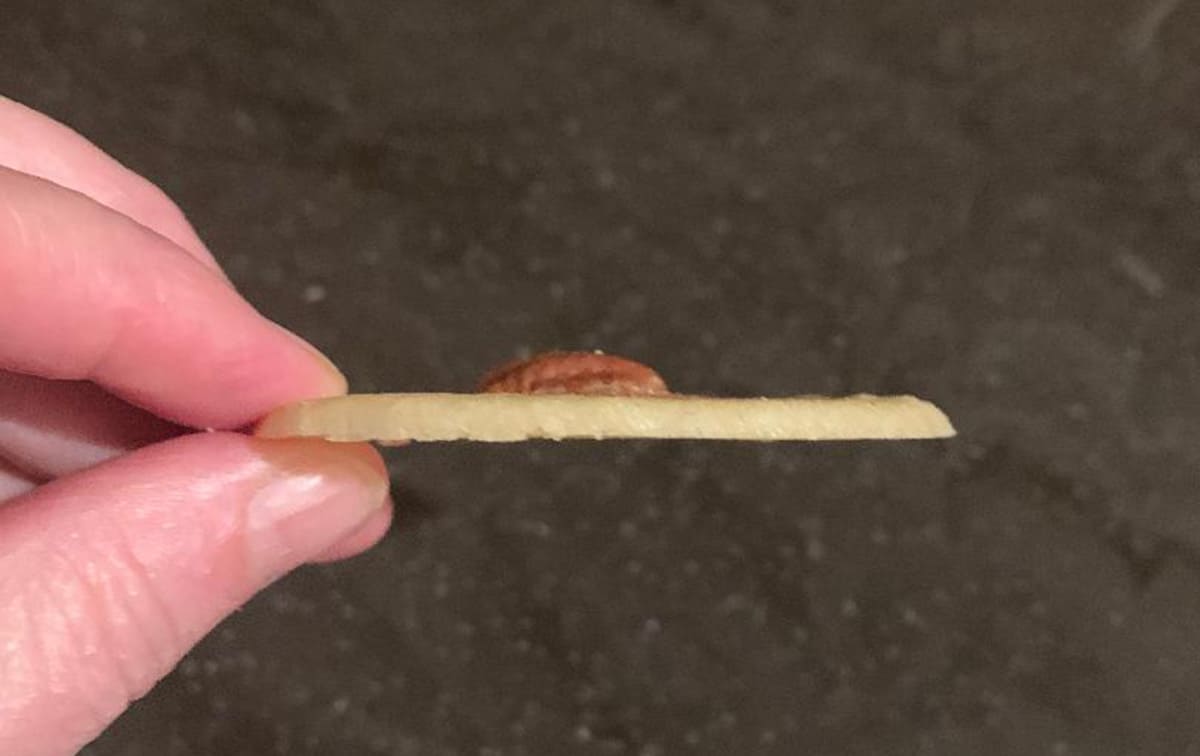 FAQ's
Can I use other nuts besides pecans? Yes, I know of many families that use walnuts, and they make a fantastic cookie.

Can I make my Sand Tarts any thickness? Well, of course, you can. 🙂 But if you want to have the old-fashioned German traditional PA, Dutch Sand Tarts need to be very thin and snap if broken in half.
More Holiday Cookies to Try
Recipe
PA Dutch Sand Tarts
Barbara Hall
These sand tarts can be tricky, but the flavor is phenomenal. The Pennsylvania Dutch know their cookies!
Ingredients
1

cup

(

227

g

)

Butter unsalted

room temperature

1 ¼

cups

(

250

g

)

Sugar white

1

(

1

)

Egg

2

cups

(

250

g

)

All-purpose flour

sifted
TOPPING
1

(

1

)

Egg whites

1

teaspoon

(

1

teaspoon

)

Ground cinnamon

¼

cup

(

50

g

)

Sugar white

1

cup

(

99

g

)

Halved Pecans
Instructions
In a mixer, add the butter and mix until light and fluffy about 2 to 3 minutes on medium speed. Add the sugar and blend for another couple of minutes. Add the egg and incorporate it into the butter-sugar mixture. Turn the mixer down and slowly add the sifted flour till all the flour is blended in. Place the dough onto a countertop or a pastry sheet and divide it into equal quarters. Take the four sections and flatten each one into a flat disk shape. Wrap each section with plastic wrap and place in the refrigerator overnight.

Now comes the tricky part. Taking one disk of cookie dough out of the refrigerator, you put onto a floured countertop. Add flour on the top of the disc and roll your dough out to about 1/16 of an inch thick. For me, everything stuck to the countertop, the rolling pin, and even a pastry sheet. I was frustrated lol. If it works for you, you can skip to Step 5. If it did not work for you, I have an alternative way in Step 3.

This step takes longer, but I got excellent results. I buy my parchment paper in half sheet sizes for baking my cookies. I took two sheets of parchment paper and place about ½ of 1 of the disks lightly floured between the two layers of parchment paper. I also have a rolling pin that has discs at each end to help maintain the thickness of my dough. After rolling the dough out, I placed the whole thing onto a cookie sheet and put it in the freezer for about 5 minutes.

I bring the cookie sheet out of the freezer and peel the top piece of parchment paper off. Using a 2 or 3 inch round cookie cutter cut out the circles. If your dough is still soft and the cookie circles will not come off the parchment paper, stick it back into the freezer. Once they have firmed up, they come off much smoother. Transfer to a cookie sheet (I baked them right on the pan with no parchment paper). I keep the partial filled cookie sheet pan in the refrigerator to keep them cold till I can fill a cookie pan. Since I used a 3-inch circle cutter, it took me two rounds to fill one cookie sheet pan of 12 cookies. Preheat your oven to 350°.

Once the cookies are on the pan and ready for the oven, take the egg white and slightly beat till a little frothy. In a small bowl, combine the cinnamon and white sugar and mix them. In another small bowl, have your pecan halves ready. Brush the egg white on the top of each cookie dough. Next, sprinkle the cinnamon sugar onto the egg white. Last put a pecan half in the center of the cookie — Bake at 350° for 9-10 minutes. If your oven runs hot, keep an eye on them after 7 minutes. It does not take long for them to be overdone. Once out of the oven, move to a cooling rack. They should be thin, and the egg wash makes them crispy.
NUTRITION DISCLAIMER
I am not a certified Dietitian or Nutritionist. The nutrition amounts given below are provided through a program and are only a guideline.
Nutrition
Calories:
50
kcal
Carbohydrates:
5
g
Protein:
1
g
Fat:
3
g
Saturated Fat:
2
g
Polyunsaturated Fat:
1
g
Monounsaturated Fat:
1
g
Trans Fat:
1
g
Cholesterol:
11
mg
Sodium:
2
mg
Potassium:
7
mg
Fiber:
1
g
Sugar:
2
g
Vitamin A:
99
IU
Vitamin C:
1
mg
Calcium:
2
mg
Iron:
1
mg